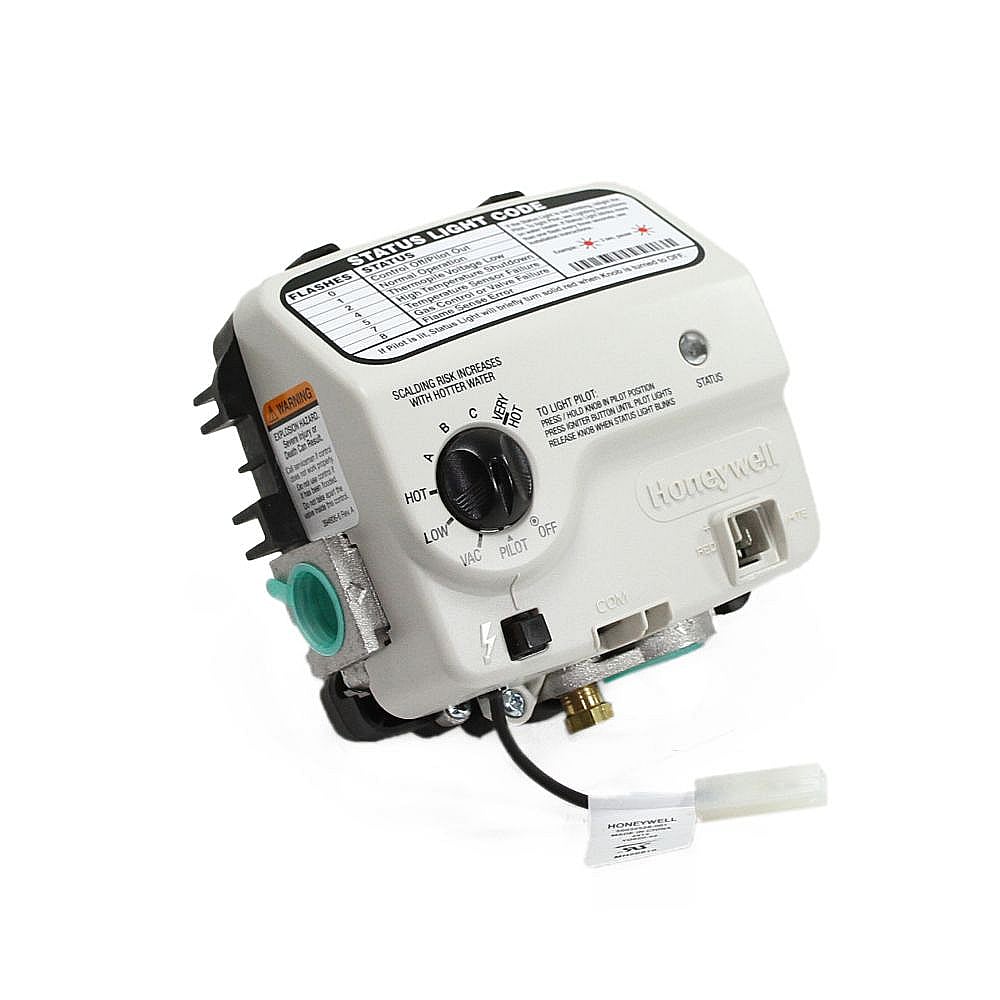 If you are like millions of Americans you have one of these Honeywell valves attached to your Gas hot water heater and they are forever prone to failure and issues. Mine was no exception and recently it finally crapped out for good. Let me tell you 2 days without hot water is no fun. Well at least that is what the repairman thinks happened. You see these things are so messed up that he could not guarantee me that after $200 + TX for the part and an additional 200.00 for labor my 7 year old water heater (Whirlpool) would work. We even called the whirlpool tech support hot line and they immediately recommended replacement.
So options he gives me are:
1) throw parts at the existing water heater with no guarantee of success 425.00 installed
2) replace with same poor design for about 950.00 installed
3) replace with one that has old fashion Gas Valve and Temperature Control Assembly for 1050.00 installed.
or Option #4 (not given by tech) I call around and find out who is selling the old fashion water heater and install it myself. Turned out to be quite a project as the old one was 17″ wide and the new one is 19.5″ wide cabinet opening is exactly 17″ no way to widen cabinet so I had to cut a hole in the garage wall to insert the hot water heater.  In the end I was able (to the relief of all in my household) shower in comfort that night.  Plus the added bonus of saving $550.00 felt pretty good too 🙂
If you'd like more info on this Rheem water heater contact me.